Find the Best Talents with our Video Interview Tool
Save productive hours using video pre-screening tool. Get to know your candidates with video answers, not dry resumes.
Recruit in 3 simple steps
1️

Add questions and tasks
2️

Candidates record their answers
3️

Watch and invite the best candidates
List the questions and set the preparation and reply time limit for each one
Applicants can record their video answers at any time and place comfortable for them. 
Watch video answers at any time and place, collaborate with hiring managers, and decide whom you would like to meet
How many times did you have such interviews, when after the first 5 minutes you understand that the candidate's qualifications do not correspond to the job position?
As a result, you often end up devoting productive hours to interviewing unqualified candidates. 
What if you could recruit faster and cut the hiring costs?
Focus on the most qualified candidates
Focus on Motivated Candidates
Make better and faster hiring decisions
Optimize Your Process
Save the company budget and standardize the selection process
See the Personality behind the CV
Get a quick look at your candidates before the meeting
Save time and money
Shorten the recruitment cycle, hire faster and don't lose quality candidates
Personalize the candidate experience
Create a job offer and encourage candidates to apply. Stand out among other employers, by making a good first impression with a Welcome Video.
---
Tell about the job, compay and future workplace.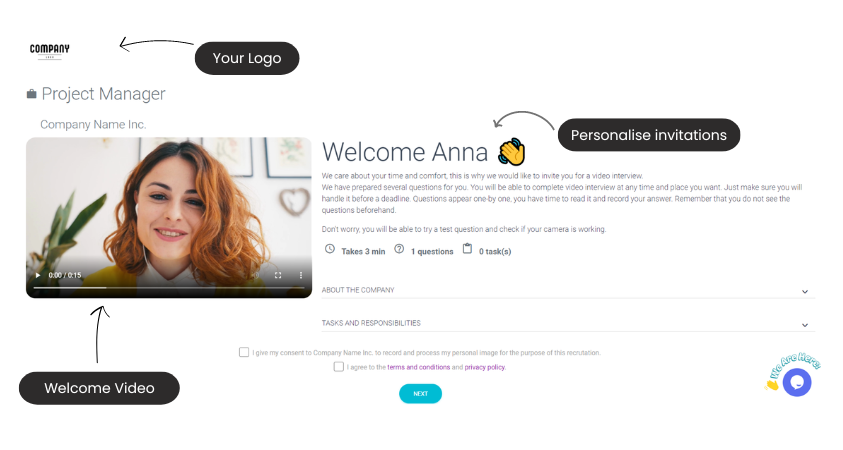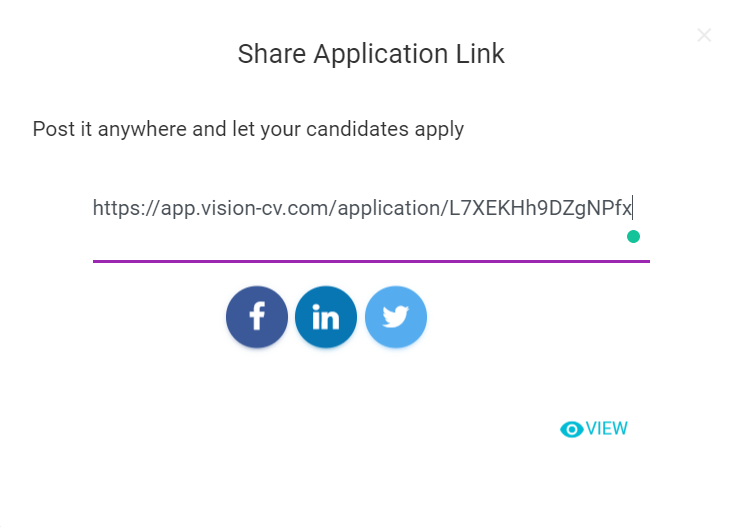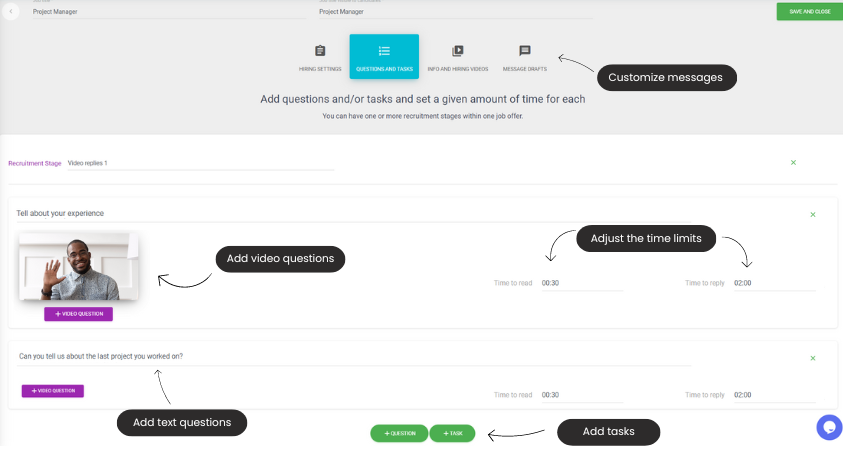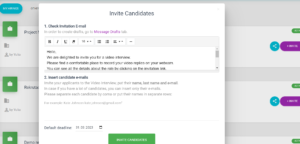 Your easy and consistent selection process
Save 20 min per candidate during initial screening. Do not spend productive hours conducting phone interviews.
---
The system allows you to adjust the time for a candidate to read and answer questions and tasks
---
Generate the application link and place it in the open job description or on the career portals
---
Send invitations to candidates using Vision-CV system
Flexibility and freedom for your candidates
No need to have screening calls during working hours. Candidates answer the questions and tasks at time and place comfortable for them
---
It is a two-way interview. Candidates can watch a video from the employer. Introduce yourself as a manager, and share the information about the company and job responsibilities.
Let your candidates stand out using Vision-CV and make a good first impression.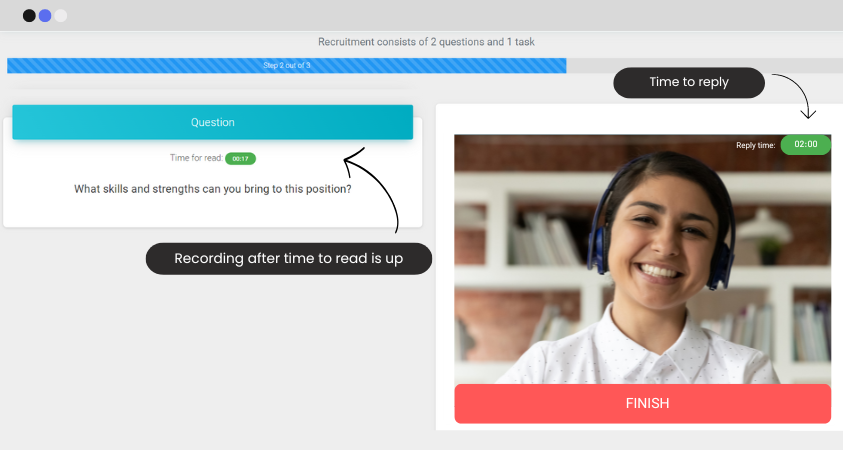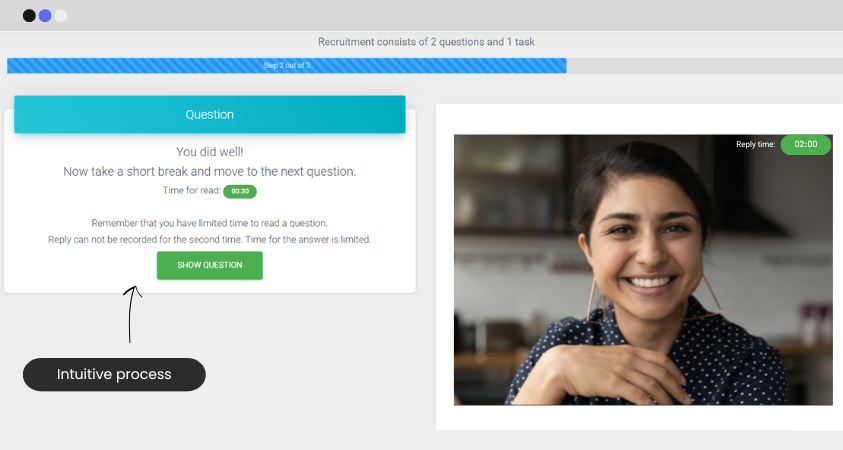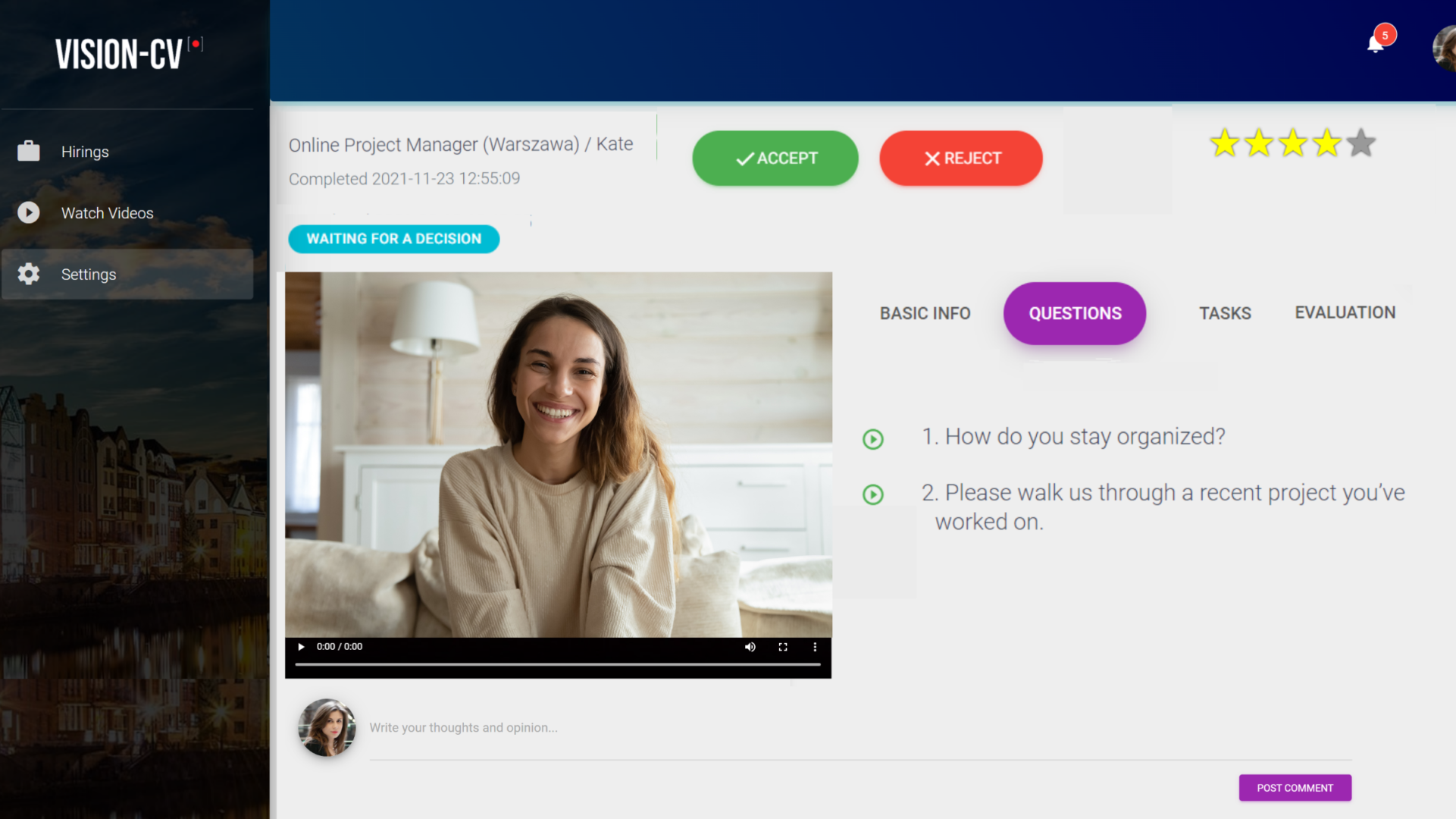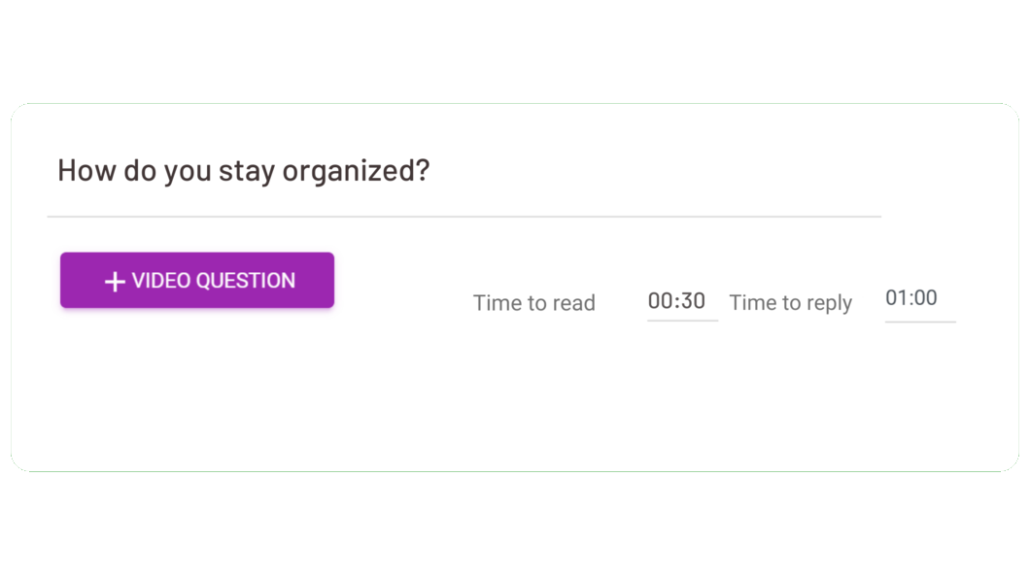 Discover the most qualified candidates faster
Send automated status updates to your candidates from Vision-CV.
---
Watch video replies, verify tasks and arrange meetings with the best candidates
---
Watch and assess Candidates' answers anytime and anywhere, share it with other team members involved into the recruitment process
🎥 Add Video Questions
Save candidate time, add human touch by swapping the text questions with video
✔️ Evaluate and Comment
Your team can watch responses at a convenient time, make a decision about the need for the further steps
📝 Add tasks
Include tasks into your selection process, set a time for a task to be accomplished and send it to candidates
👀Check Timelime
Be aware when the invitation has been sent to the candates and when the reply was sent
😀 Invite Candidates
Send invitations to your candidates directly in the system or publish the application link on the external job boards
✉️ Automate your Feedback
Send automated replies/feedback to candidates regarding their recruitment status
Frequently Asked Questions
Try Vision-CV 14 days for Free​
No credit card required. Get the early burd access