Focus on the most qualified candidates
Enhance your screening process with video  to see which job seekers are a good fit, without screening calls
Do you remember those interviews, when after 5 minutes you understand that the candidate experience does not connect to the position?
As a result you often end up devoting productive hours on interviewing unqualified candidates.
Vision-CV has a solution for it
No, It's Not Like Zoom or Skype
Prepare questions in a text or even video form, adjust the time for reply, and let the system run the interview automatically for you, whenever it is comfortable for a candidate.
Candidates have real interview experience and have to answer the question as soon as it appears on the screen. Evaluate replies together with your team anytime anywhere.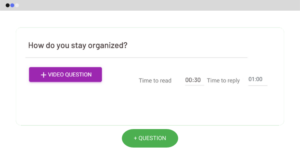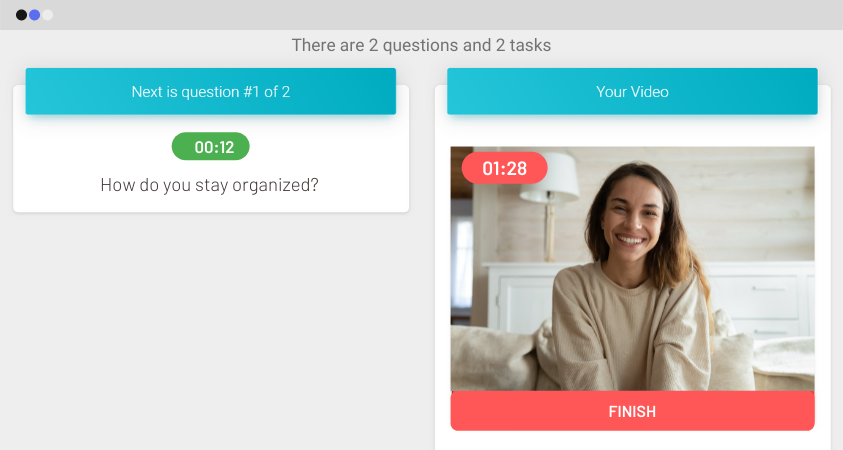 Boost Candidate Experience
Applicants can record their real-time video answers at any time and place comfortable for them. There is no need to schedule a call between the hiring manager and a candidate.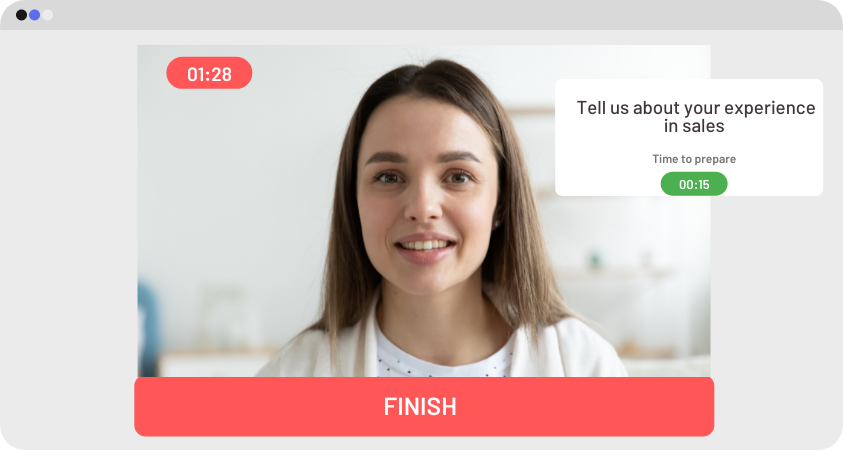 Focus on Comminucation not routine
Optimize Your Process
Save the company budget and standardize the selection process
Focus on Motivated Candidates
Avoid candidates that only "research the jobs market" and are not interested in working at your organization
See the Personality behind CV
Video interview on-demands lets candidates stand out
Close recruitment faster
Shorten the recruitent cycle, hire faster and don't lose quality candidates
🎥Add Video Questions
Save candidate time, add human touch by swapping the text questions with video
✔️Evaluate and Comment
Your team can watch responses at a convenient time, make a decision about the need for the further steps
📝Add tasks
Include tasks into your selection process, set a time for a task to be accomplished and send it to candidates
👀Check Timelime
Be aware when the invitation has been sent to the candates and when the reply was sent
😀Invite Candidates
Send invitations to your candidates directly in the system or publish the application link on the external job boards
Automate your Feedback
Send automated replies/feedback to candidates regarding their recruitment status
Try Vision-CV 14 days for Free
No credit card is required. 14 days trial.