What do you consider to be your greatest strengths and weaknesses?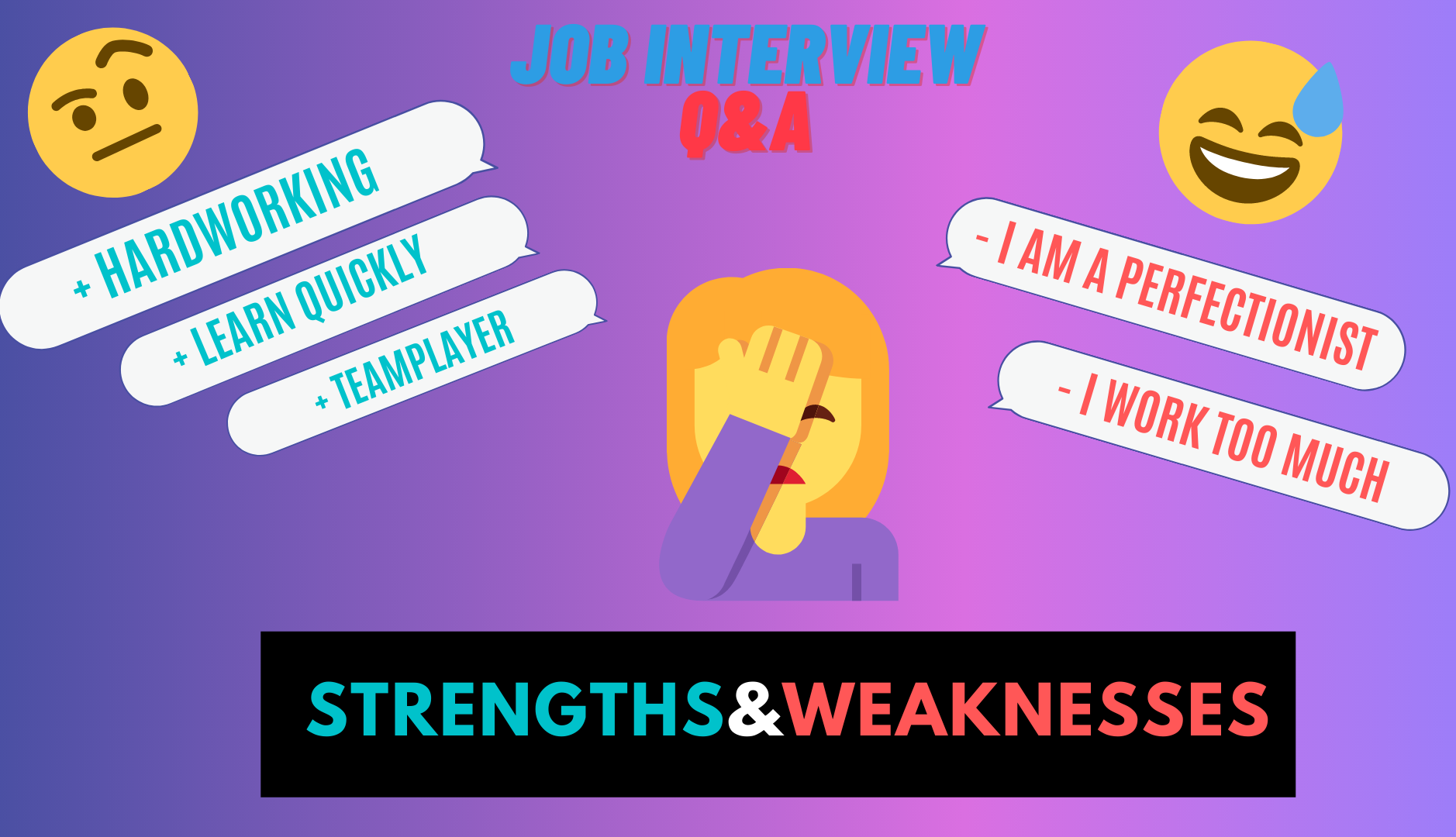 So how do you identify and present your strengths and weaknesses during an interview?
Avoid saying you do not have any weaknesses or criticizing yourself too much.
There are 4 important points:
1. The recruiter wants to understand how you assess yourself and whether your strengths match the requirements of the company.
Can your weaknesses be an obstacle in solving problems in this position?
For example, if you applied for an accounting position, it would be good to emphasize what an attentive, punctual, diligent person you are. On the other side, you can say that incredulity is your weakness. However, saying that your weaknesses are: a bad temper and inattention, would not help you.
It is important to mention minor weaknesses, the ones that are not important for the job.
2. Answering this question, it is important not to go too self-critical and/or bragging.
What does it mean? If you say, for example, that you are hardworking, punctual, proactive, ready to learn new things, this is just a listing of some common professional qualities. This list means nothing to a recruiter. The 10 previous candidates may have said the same thing.
It would be better to give examples. I already mentioned how important it is to consolidate the list of strengths with specific examples and facts in the previous video How to answer the "Tell about yourself" question.
If you say that you are proactive, provide some facts: how you proposed a new solution to a problem, implemented a project in your department, conducted an analysis to make a better business decision, etc.
3. In the answer, your strengths should prevail over your weaknesses in relation to the position for which you are applying.
Always keep in mind the position you are applying for. What does the employer expect from a person in this position?
You don't have to lie to yourself and the recruiter, also don't make jokes. The answer is clear, concise, and to the point. As has been said earlier in the previous article, self-awareness is the key to your success, not only during the interview but also at work.
If you know who you are, what you do better, and which skills have some gaps, you will define your career path more clearly.
There are, of course, weaknesses that do not need to be listed at all, for example, laziness, lack of punctuality, avoiding responsibility.
4. What are your weaknesses?
While answering this question there is a good practice to explain how do you plan to improve this or how you have already overcome your weakness at your previous job position
5. Write down your answer and practice
Are you recruiting candidates?
Learn how you can:
Tell your company story and attract candidates using a brand landing page
Create a Candidate Friendly recruitment experience with Vision-CV
It is almost ready, sign up for beta
Using Vision-CV, candidates record replies at any time convenient for them. Candidates can watch a video presentation from the employer and find out more about the company.
Want to prepare for the interview, check Job Interview Q&A episodes in the links below: