7 Reasons Why Your Recruitment Process Sucks (+Solutions)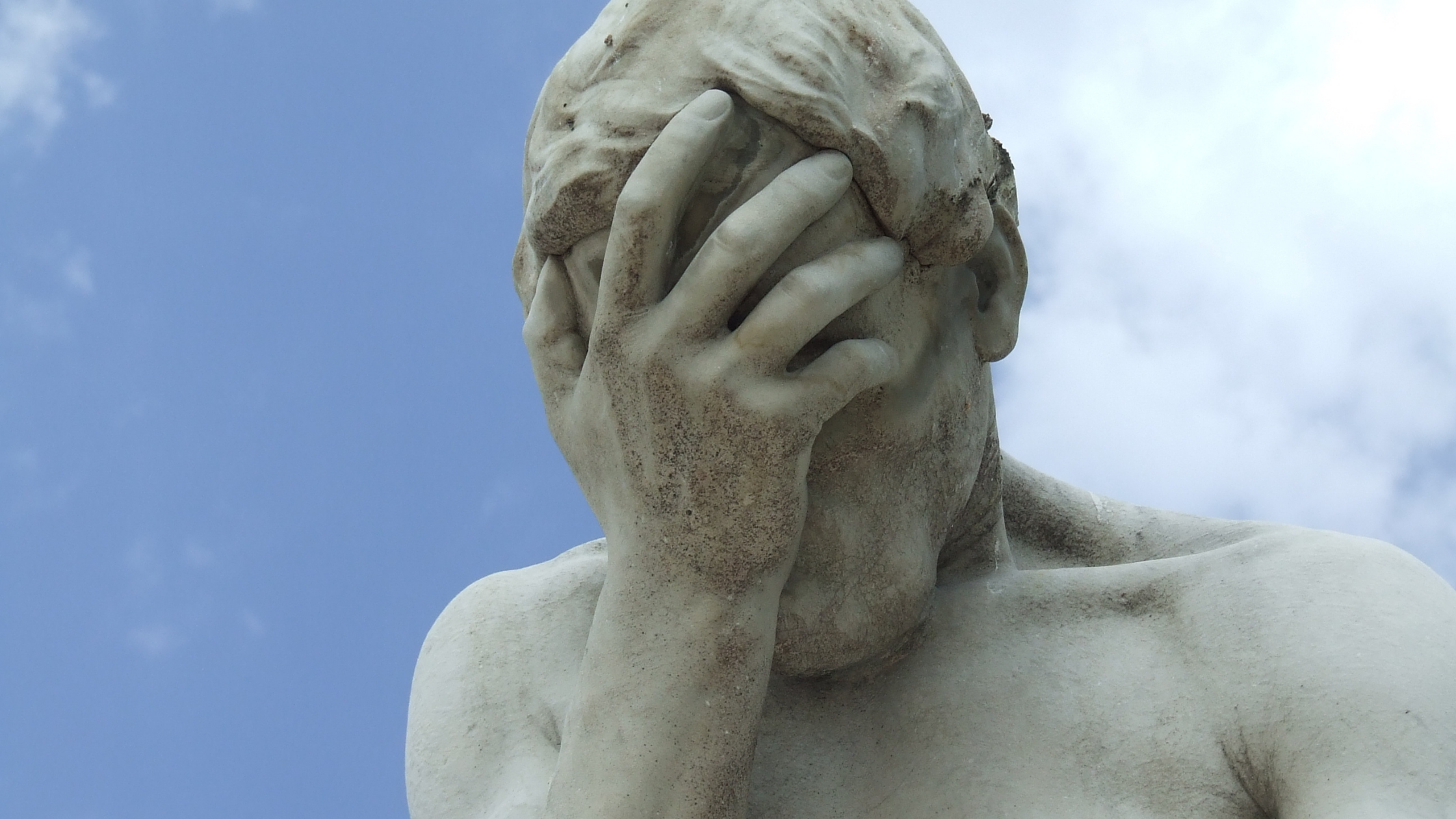 It does not matter if you are a big company or a small startup, recruiting employees is one of the most important processes in every organization.
Do your top candidates quit the process or disappear? There could be some reasons for that:
1. Poor information about the job, team, and company
Employers expect a candidate to impress them (by sending a polished CV, a cover letter, writing individual application messages, making research about the company), but do not make an effort to impress the candidate as well.
I mean, we get it, you are looking for a motivated employee, and you have expectations! Nevertheless, a recruitment process is a way for a company and a candidate to present themselves and discuss the potential partnership opportunity that could be beneficial for both sides.
Do not make your recruitment a "Who is the king in the castle here" process.
When we talked to our friends recently, there were the following problems:
Information about a job position, job tasks, responsibilities is not sufficient
There is one information the job description, but during the interview, it comes out there are different responsibilities and expectations
Limited opportunities to get to know their future workplace, manager, or the colleagues
The Solution:
Think of your candidates, as your company client. You want to impress, convince your client, you care about their opinion, right? Do the same in the case of recruitment:
Describe job position and job responsibilities
Share the contact information
Share the information about the recruitment steps and process duration
Want to attract more candidates with a compelling message and Job Landing Page? There is a feature in Vision-CV, which allows you to add a Video Invitation for your candidates, tell them about the team and responsibilities. Check out more Info and Hiring Videos
IT'S COMING SOON SIGN UP FOR FREE BETA
2. Indecisive and unreasonably long, chaotic process (my story)
Your candidate feels like a ping pong ball in your recruitment process if you cannot make a decision, feeding him/her with another recruitment step/task to accomplish.
I will give an example of the recruitment process I participated in as a candidate some time ago. At that time I applied for a small company for a content marketing department.
The process took 2 months, I had 10 recruitment stages. I never knew how many more stages I should have because every time I was told there would be one more last stage.
At every stage, I had a conversation with another person who was asking the same questions. I applied for a project, where the main language of work (content creation) should be English. We discussed this at every recruitment stage. In the end, I had an interview with a team manager who was talking about a completely different project than I was applying to, which had no English.
When there is a lack of communication between all team members who are participating in the recruitment process, it becomes unprofessional.
The Solution:
Make the decision chain shorter
Create a process and make sure each Hiring Manager is aware of this process
Let candidates know from the beginning how many steps there are in the recruitment process
3. "Picking your brain" long assessment tasks (4-6 hours!)
It is not a secret that a few small tasks or projects can be a great way to assess your candidates, to see how they can approach some problems, issues, and evaluate the necessary skills.
When it is a problem:
A task, which is very time-consuming (more than 3-4 hours). It is a big problem, especially when a candidate at that time works full-time at another company and is very busy.
The task case is a part of an existing project in progress, which your team is working on and you are using candidates' time for free to have ideas and solutions, which is not fair towards the candidate.
Candidates spend 4-5 hours on the task, which you spend 10 min – 15 min to verify, reject candidates with no feedback. That's frustrating.
The Solution:
It is ok to use real task cases as assignments, but the data should be more general, have been already solved before, or used to happen consistently on a given position
The task should take 1-3 hours maximum and should be followed up with feedback or a call.
4. An unknown recruiter
Lack of COMPLETE information about the contact person (called the candidate from an unknown number, did not write an email).
You call your candidate from an unknown number to set up an appointment or ask a few questions. The candidate may not pick up, because he or she is busy. Often recruiters do not even write an email to a candidate. Candidates do not have a chance to call you back.
This is an ineffective and one-sided approach since the employer knows a candidate's email, phone number, LinkedIn profile link, however, you do not even drop a 1 sentence email to him/her.
The Solution:
If the candidate does not pick up the phone, drop a short "email" or "Linkedin message", or at least "leave a voice message on the phone".
5. Lack of respect towards candidate (my story)
We all know that being late for an interview is bad. However, some companies have a practice, playing games with candidates and "making them wait" on purpose, to "see their reaction".
Candidates' time is as precious as yours. If you are disrespectful to candidates' time your recruitment process sucks.
Once I participated in the recruitment process, which was in another city. As part of the recruitment I have been invited to the " interview with a founder". I took a day off, arrived one day earlier, to be on time for an interview the next day. Once arrived, talked to 2 other people, finally, the founder came and told me " Hi, I am so sorry, but I cannot have an interview with you today, I need to go to another meeting." Afterwards I was asked to "reschedule" a meeting for another day myself.
The Solution:
If you position yourself as a company that has a candidate-friendly process and you post about your wonderful, respectful approach on all social media "Focus on the candidate experience", you better do what you say. Be what you are saying you are, do not pretend.
A great practice I've seen, when a company has 5 recruitment stages, which were scheduled and organized. They have a rule "after the last recruitment step, within the next 48 hours, a candidate receives the information about the status". And they do what they promise.
6. A "Blind date"
The common mistake some recruiters or business owners make is to come unprepared for an interview, aka a blind date. The dialog may be difficult not only for a candidate but as well for the recruiting part. You simply won't understand the person you are talking to and waste time.
The Solution:
To make recruitment more convenient for your business, consider conducting structured interviews.  The process does not need to be very detailed, but it will provide a basic outline of what you will be discussing and what questions you will be asking.
7.Making fake promises
You tell a candidate you will get back to them or you say they will have the next recruitment round in a few days and never get back to them. Unfortunately and surprisingly such things happen.
Moreover, I know a situation when a recruiter sent an email to a candidate saying that he passed the first interview and he wants to schedule the next interview. The candidate sends the time slot proposition and …..never hears back again.
The Solution: It is simple, does what you promised or at least informs a candidate about the changes in the process.
Is it possible to Attract and Get Acquainted with your candidates, before meeting them or having a call? 🤯
This is exactly what you can do using the Vision-CV tool, which helps to:
Attract candidates, by creating a compelling Job Landing Page
Select candidates using a Video on Demand Approach
Using Vision-CV, candidates receive a link with questions, record replies. They cannot see the next question before they finish recording the previous one. Candidates can watch a video presentation from the employer and find out more about the company.
IT'S COMING SOON SIGN UP FOR FREE BETA